Echo 1 SOC 16 Airsoft Rifle, Wood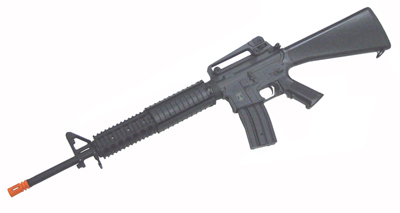 Echo 1 Model 16 D.M.R. Airsoft Rifle Ver. 3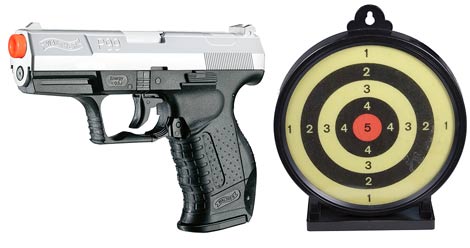 Walther Airsoft P99 Special Operations BiColor
AirSoft Guns -
Airsoft is a game that is based on war or combat. In a way it`s like paintball. In Airsoft you shoot small plastic BBs at your opponent. Your weapons are a variety of Airsoft guns. These gadgets use gas, spring-loaded, or gearboxes.

Airsoft started primarily in Asia. Now it is becoming popular in the US. It`s a fairly new game. It started out in Japan in the 70`s. Airsoft serves as a replica of battle or military combat.
There are a few types or variations of Airsoft. The skirmish is most common game. It is usually played in the woods or some place similar. Another version is the CQB. You play this in smaller quarters. This makes for a faster and more hectic game. MilSim stands for
Military Simulation. The game involves some amount of role playing and fake military missions. These can go on for days at a time.
You can start up a small team and just play on the weekend. There are also large teams that are organized in the US. In the United States a few states have regulations.

To play Airsoft you need weapons. Soft air guns are spring, electric or gas powered. If you are a professional player you will want the more expensive guns. There are cheaper ones available also. If airsoft isn't your game, a lot of players migrate over to paintball. The rules are similar but you'll need paintball weapons instead.